Submitted Stories of Hope
Read below the submitted stories of hope where God has been faithful to deliver encouragement, healing or freedom in these individuals lives through our current HOPE message series!
If you would like to submit your own story of hope while you are following along through this series, we would love to hear from you! Your story of God intervening with hope into a once hopeless situation is worth celebrating ... maybe even shared, because hearing hope-filled stories can help bring hope.
You can share your story by typing it out or uploading a video or audio! Use the button below to share your story. If you have any issues submitting it, email .
---
Lance & Christie's Story of Hope
We were playing a board game at the kitchen table on New Years Day of this year in the midst of the ice storm that was happening outside. Our lights began to flicker and many of the outlets within our sight were shooting sparks. After a bit of inspection we found that a large pine limb was resting on the power line between our house and the pole and had caused a surge within our home. Further investigation led us to a surge protector behind our television that had burnt and was still hot from the surge. We quickly flipped our power breaker off in anticipation of more ice actually snapping the line and greater damage. We were so grateful to have been home to cut the power ourselves for fear that greater damage would have happened and we might not have had a house to come home to. As the temperature and the hope of someone fixing the issue continued to drop we prayerfully packed up and headed to a hotel for the evening. A neighbor reported that the rest of the neighborhood lost power around midnight when the line that caused our surge finally snapped under the pressure of all the ice. The following afternoon the line was repaired and we stopped by the house to see what happened when we flipped our breaker back on. With the initial power surge we had the day before we were nervous that some of the wiring in the walls could have been damaged and we might still need further inspection before we were safe to have everything turned back on. As we flipped the breaker I felt prompted to walk through the house and pray over the walls, physically touching each one and we waited to see if we would smell anything hot or burning. Everything appeared to be safe and working but the temperature was cold enough in the house we decided to stay out one more night to let the house warm back up gradually. The plan was to stop by on our way to church the following morning to drop our things off and then head to service, but the Lord had another plan. The following morning came, and as we were packing up to take our things home we received the notice that church would be strictly online that day due to a power outage there. We were bummed because we felt like we had an offering of thanksgiving to bring the Lord for his provision over the past few days, but grateful we could still offer that gift through worship in our still standing and warm home. Fast forward a few hours and we were tuned into church at home and had just gotten through worship when we began to smell something burning and see visible smoke near the furnace vent in the living room. This was the same outlet that burnt the surge protector 2 days prior so we quickly turned off the power again recognizing that we were not out of the woods yet. We learned that the problem wasn't electrical but it was actually something to do with our furnace so we made a few calls and had a repairman out within a few hours. He shared with us that our furnace had caught on fire internally and that carbon monoxide had been leaking out. The damage was actually bad enough that it also burnt the line that goes to our air conditioning as well. Within a 72 hour period of time our house almost burned down twice due to two completely separate issues. The Lord had protected us again by having church cancelled that morning so that we could be home and prevent another fire. Jeremiah 17:7-8 says, "But blessed are those who trust in the Lord and have made the Lord their hope and confidence. They are like trees planted along a riverbank, with roots that reach deep into the water. Such trees are not bothered by the heat or worried by long months of drought. Their leaves stay green, and they never stop producing fruit." We are so grateful to know and serve a God that fills us with hope in every season and provides for our each of our needs.
---
Terri's Story of Hope
For months the Holy Spirit has prompted me, reminded me and encouraged me to go through my journals from the last three years and pull the gems from the sludge. I am now, again prompted because of the hope story challenge to revisit God's presence in the midst of challenge, pain and doubt.

The realization is ... I can't pull the gems out of the mess, because God is using it all! He is remaking the story that seemed so dark and devastating into a story of hope that is flooded with the light of His presence, His care and His love. What felt like loss, was His rescue; the betrayal was truth revealed; the doubt I experienced was a drawing to deeper relationship with Him.

I don't know how He does what He does, but I don't have to! He is the King, the Sovereign, the Maker, Creator, Holy Most High, and His ways are far beyond my ways.

This is a piece of hope that broke into my life about three years ago...

Confusion was a somewhat recurring state for me for who knows how long. The two shingles diagnosis and other health issues were somewhat puzzling, since I was thinking I was in fairly good health and only 46ish years old. Granted, financial and marital stresses accompanied my days, but I consistently sought God's perspective, His truth and His solutions to the challenges I faced. Of course I often failed at implementing His principles (such as rising before dawn to pray, walking in unwavering joy and slaying the demon of depression once and for all). My inadequacies caused me to own the idea that I clearly was the common denominator in any problem I encountered. My husband of twenty years, and father of our four beautiful children, supported the vision of home-schooling our children, regular church attendance and involvement, occasional overseas mission trips and the idea that our home was a place of refuge and hospitality for people in transition or immediate need. The ring of friends and family that encouraged and lived life with us was strong in faith and love. I often (especially in the midst of troubles), thanked God for the amazing life I had, and focused on all the positive blessings He had given us. I found that I needed to refocus more often as various conflicts arose between my husband and I that caused me to wonder if we were still both passionately pursuing God or if we were drifting.

On the evening of June 26th, 2017, I had an impulse to leave the children with their father and go pray. I ended up overlooking a lake as the sun set. "You're A Good, Good Father" was looping on my phone, and I worshiped Him for His goodness. I asked forgiveness for the idols that came before Him and for whatever sin I was unaware of. I asked that His truth would reveal the source of my angst and confusion. With no tangible answer, I felt the peace of His presence invade my vehicle and drove home resting in His love.

I asked, and He answered. Upon my arrival home, I walked into an exchange my husband was having on his phone while sitting across from our oldest son. Though intellectually there was room for interpretation and explanation, my gut knew this was as answer. I wanted to believe the lies my partner, husband, fellow-adventurer, project completer and lover of twenty years was telling me, but I had just asked God for truth. I pushed, and the lies disappeared as I was told more that I wanted to know.

This was the beginning of a rescue from the path the children and I were traveling. In those moments of realization, shock and horror that followed, I felt many strong emotions. Deep sadness, pain, betrayal, pain, loss, pain, anger and pain. Did I mention pain? Yet, in the very middle of the pain, the clarity of the goodness of God was like I had never experienced! He was with me. He led me through His Word, surrounded me with prayer warriors, graced me with breath in the midst of sorrow and let me know that He IS good. He allowed me to see enough truth to have hope, and when I couldn't see (because pain can be blinding), He brought friends who spoke the truth and hope to me. The Faithful One showed me Himself.

There is no closure on this hope story, because I am still living and breathing, and I need renewed hope each day. There are still obstacles, times of anger, days of depression and many challenges to overcome. I have no story of a saved marriage and no heartwarming co-parenting tales. I have no grand illusion that one day life will be easy.

What I DO have is a HOPE that my Father is a good, faithful, kind, unrelenting, passionate, watchful, grace-filled rescuer who provides exactly what I need when I need it. He provides His perfect peace full of hope in His way, in His time and for His glory.

I have found that my hope lies not in the change of circumstances, but in His ability to change ME through the circumstances.

To Him be all praise, adoration and glory!
---
Jerry's Story of Hope
"And we know that in all things God works for the good of those who love Him, who have been called according to His purpose."
– Romans 8:28 (NIV)

It was the Holidays! What can I say? We didn't want to stay home alone at Christmas. Even with the Covid thing going on, we decided to go to Virginia to be with our 18-month-old granddaughter and her parents. After our return, in early November, from traveling to Idaho for the birth of our second granddaughter, it just didn't seem right to stay home. Besides, for one week of vacation I could actually get two... and our Virginia family is ten hours away. However, this would turn out to be more than just a holiday vacation; it would become a life-changing event, at least for me.
Sunday morning found me in church, celebrating our Lord Jesus...a time of rejoicing in His birth. But not me. I was in pain. It's difficult to sing and praise God when your chest feels like you've just swallowed a whole cracker sideways. Nothing brought relief. Not water. Not the peppermint Lifesaver. Definitely not coffee. I HURT.
It was during the sermon when I caved. While everyone else was looking up Scriptures on their phones, I was looking for med centers. I leaned over and told my wife that I needed help. She told our daughter-in-law. The dominoes fell.
Shortly after church, we arrived at the local MedExpress center. My daughter-in-law called them from the car, as -- to be safe -- the pandemic has turned parking lots into waiting rooms. I didn't wait long. A nurse came and got me. After several minutes of tests and questions, it was decided that an ambulance ride would be next for me.
Life in a hospital emergency room can be interesting at times. If I was having a heart attack, it didn't show. I spent hours in the hallway just watching doctors and nurses go about their routines, as if they were in slow motion. I'm not saying that the care given to patients was sub-par... just not the same "high level" as seen on TV. My nurse did manage to siphon several vials of blood from me throughout the afternoon. And, I did get to have my own room by evening... must have been so that the doctor could have me stay overnight for observation. By this time, the pain had diminished. While I could leave, it was agreed that there was an answer waiting to be found.
They tell me there's no rest for the wicked, so I must be bad. Every two hours, the nurses would empty my arms and then squeeze them until my eyes would want to pop. This went on all night.
Morning finally came and I got a visit from one of the doctors. The one from the ER seemed to be avoiding me. He claimed that my history says I'm prone to heart attacks. I said that I have idiots in my family... that doesn't make ME one. Anyway, it turns out they sent the intern to talk to me, Dr. Luke. The young doctor could be a double for Chris Hemsworth, of "Thor" fame. Dr. Luke explained the procedure they were going to perform on me and that I could rest assured that I was in good hands. Then he asked if I had all my affairs in order. My answer must have shocked him because he repeated the question. I said that I would be fine. I have been through worse...
Twelve years ago, through a routine blood test, I was diagnosed with Idiopathic Thrombocytopenia Purpura. ITP is an immune disorder that could have caused me to bleed to death from a simple cut or bruise. At the same time, I also had lesions that were considered a precursor to skin cancer. Many people had given up hope for me, but prayer and a good doctor have brought me to this point today. I wasn't about to give up now!
Dr. Luke then turned me over to the nurses to be prepped for the procedure. The entire thing was to last about two hours at the most. I looked at the clock when I left my room for surgery, and it was ten o'clock... it was two-thirty when I returned. Yeah, they found an arterial blockage of 95% and fixed it. I can't say it was painless... it was probably the worst I've ever had, but, praise God, I didn't die! Not his time, Satan!!
You know, there's a great feeling that comes over you when you're lying in a hospital bed so far from home and you hear that your church family and friends are praying for you! And, it's pretty amazing that so many of the messages in this "Hope" series feel targeted directly toward you. Nice collaboration between our Lord and "Pope Mark"!
I am still going through cardio therapy and trying to recover. I don't know what the future holds but if God's involved, it's gotta be great!
There is a great song of hope that I was able to listen to on my phone while I waited, and waited, in that emergency room. It's called "Ghost", by MercyMe. " ... Lead me through the darkness, lead me through the unknown, Oh, lead me, Holy Ghost."
So glad for His ever-presence!
---
Renee's Story of Hope
I wanted to share my story how God taught me to trust him and lay all my fears at his feet. I never had kids but I am an animal lover and have two dogs. Last week my younger dog became suddenly ill and had to be rushed to the vet. Things didn't improve and she ended up at the ER then ultimately had to go to Purdue University. She was diagnosed with acute kidney injury. Things started to improve for the first few days then went backwards. This whole time I was in panic mode. Wanting to fix things. I was unable to and getting desperate. Finally exhausted from stress and worry and after talking with a Christian friend I finally figured out I had to give it all up to God. I cried out to him. Told him how mad and frustrated I was. Not just about his but other things too. I just let it all go and gave it to him. It immediately felt a a huge weight was off of me. Then the next morning driving to work a song came on the radio I had never heard before. It felt like a confirmation from the Lord that what I did was what He was waiting for this whole time. It was Battle Belongs by Phil Wickham. I stopped trying to control everything ( which I couldn't anyway) and He took over. She started improving that day and now she's back home! I'm trusting him she will just continue to improve. I'm still praying and asking him to continue to teach me to trust him and lean on him. My nature is to worry and worry about everything and I know that's not God's will for me. Praise God he hears you when you cry out. I think he was just waiting for me to pour out everything to him!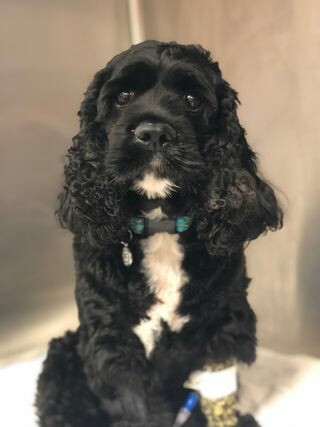 ---
Gavin's Story of Hope
At the prayer and worship gathering (Jan. 31, 2021). The Lord was authoring faith in a variety of differences subjects and substances. For me, I understood that the Lord was authoring trust in Him and His Kingdom over my subconscious judgements that I held in front of my peers. For me being a high schooler, it's very crucial and seen almost daily in my walks this season. As I see a wide variety of people my age, and some older, and some even younger. I personally held these lies in front of my relationship with them that prevented me from beginning a actual relationship with them. I'm gonna trust in the Lord in this season, following His ways. And I will stay calm within the following scripture found within the book of Matthew concerning the owner of the property (God) and the workers in it (us). Jesus explains how in the Kingdom of Heaven- everyone gets the same reward (eternal life) and the first will be last and the last will be first!
---
Erin's Story of Hope
A few months ago, I like many others, hit an unexpected struggle. I had been struck by COVID! My job could care less and has no intention on financially compensating me while having to be off for two weeks. The kids were forced home as well and E learning was in full affect. I was trying to just gain enough energy to get out of bed to cook or clean for the kids. Essential our little world was turned upside down. As a mom, I want to try and be in control of every situation. I want to have a great understanding of what each paycheck is going to be used for, what activities the kids will or will not be doing, the meal Im going to prepare for us for the upcoming week. Well I had no control over what the next month would look like, but God did. Instead of being crippled by the fear of the unknown and how terrible I was feeling and stressing about how I was going to pay my bills or feed my children, I prayed. I prayed fervently to my Father that He would provide in every area of need. I prayed that I kept my eyes focused on Him and not on the temporary situation. I held on to the hope God gives me. The hope that because I know who God is I don't have to worry or be afraid, I know that God is with me. Deuteronomy 31:6 Be strong and courageous. Do not fear or be in dread of them, for it is the Lord your God who goes with you. He will not leave you or forsake you.

So I continued to pray all day long. Asking God to move His people. To stir in their hearts a need to give and for them to be obedient in Him. My oh my, did God show up. Not just once, not just twice, but over and over again. He had prompted His followers to drop off groceries to us during the weeks we were home. He has prompted His followers to give financially what they could to help pay whatever possible on my bills. He moved one of my dear sisters in Christ to notify the Church that I was in a serious time of struggle and needed help and because Abe did I was able to pay my mortgage and provide my children with a beautiful Christmas under the tree. God is amazing that He blessed us in ways with no explanation at all, except that He is God. Because my daughter knows who our God is, because she's watched myself be obedient to Him, she boldly and confidently asked for prayer. She prayed directly asking for enough money to pay the bills. My 10 year old daughter was hopeful that God would provide for us. Praise God that's exactly what He did! Allowing our hope to come from God doesn't just provide comfort but an increase in my faith and my children's faith. The blessings were over flowing and I was just in awe of the power of God. Of the mightiness of our Father. I could do nothing more than fall to my knees in thankfulness. Allowing the hope to overflow on to as many people around as possible.
---
Barbara's Story of Hope
My story of hope began years ago when I was 19 years old. When not a Christian, not even searching for God, He spoke to me. It was during a time when I was very depressed, discouraged and feeling completely hopeless. I had married young mainly to remove myself from a dysfunctional home. My marriage was a mistake and heading for disaster.

One evening I was pondering my sad situation. I remember feeling so helpless and hopeless. It was then that God spoke to me. His words were not audible, however I knew in my heart it was God speaking to me. The words were all about love. That He was the God of love. His words were beautiful! and comforting. I wrote His words to me in shorthand on a scrap piece of paper and kept it for many years until I sadly misplaced it. I don't remember everything He told me, but I knew without a doubt that God was actually speaking to me and I was amazed! He gave me hope when I needed it most. I did stay married for ten more years; however we did divorce due to abuse.

"May the God of hope fill you with all joy and peace as you trust in him, so that you may overflow with hope by the power of the Holy Spirit." – Romans 15:13

It wasn't until 20 years later that I became a Christian and that brings me to another story that still amazes me: It is the story of my salvation.

One evening while sitting in my living room, I casually picked up a Bible I had purchased because I thought it would look nice on my coffee table. As I flipped through the pages, I came upon the Book of John and out of curiosity, I began to read it.

As I read it, the Words came alive to me. It was like they jumped off the page into my heart. They were living and active, sharper than any two edged sword. I was saved by reading the Book of John. I was in a daze for a week. People at work were asking me what was wrong. I could hardly wait to get back home from work to read the Bible. I learned so much. God had never forgotten me. He knows just the right time to speak and act. His Word teaches me to wait and hope with expectancy for all that He wants for me.

"Wait and hope for and expect the Lord; be brave and of good courage and let your heart be stout and enduring. Yes, wait for and hope for and expect the Lord." – Psalm 27:14
---
Shannon's Story of Hope
I was molested when I was 9 years old which plunged me into depression. I didn't realize that I had a depression problem and so it got worse until at 18 I had a meltdown. My depression was so bad I could not take care of myself or hold down a job. I didn't care whether I lived or died.One day I was watching Joyce Meyer and she said if you are trying to change yourself you can't do it alone. That day I asked God to help me overcome my depression. Shortly after that I had an anxiety attack, I opened my bible and started to read. As I was reading I had a vision in my head of Jesus sitting beside me and comforting me. I felt a presence next to me, I looked to my left to see if there was anyone there and there was no one sitting next to me. I felt such a sense of love and peace, I have no doubt Jesus came to me in that moment.Although I still have Social Anxiety Disorder I did overcome my severe depression. God is the reason I am still here, I believe he saved my life.
---
Miles' Story of Hope
This story spans a length of roughly 3 years. I am from Fort Wayne, IN and in January of 2018, I was offered a high (executive level) position with a local company in this area. I up-rooted my entire family for this opportunity. We moved here not knowing anyone or anything. I was hired into this company to grow the business by diversifying what the company did and to implement new products for manufacturing.

As time went on, something just did not feel right. My wife and I both started to have this sense that the bottom was going to drop-out at any moment. We went on a short weekend vacation to Tennessee (Thursday night thru Sunday morning) on February 24th, 2019 returning on February 28th, 2019. Upon returning to work, the feelings we had been having got much worse and everything started to crumble until March 2020 came along.

Right at the beginning of COVID-19, I was approached and my job was terminated. We had just purchased our home here in January 2020 after many reassurances from my employer that everything was fine. So, here we are now in a strange area, my job gone, my wife working to pick up the slack while I am trying to figure all of this out while dealing with the stress of everything. Hopelessness is the best way to describe how we felt, everything that could go wrong seemed to be going wrong in the worst possible way at the worst possible time.

While all of this was happening, I remembered a product that I had developed for the company that was shelved. I decided to patent it on my own and pursue it as I needed something to occupy my time. As everything in the country started to close, I kept working on this air cleaning system in hope that it could become something. My wife and I spent hours upon hours developing all of the marketing data and information for this product.

Let me make one thing clear before I continue, God put this idea into my head back in September 2018. I made the prototype and working model in October 2018 of my own accord and did not think it would go anywhere. Everyone around me thought I was crazy for it.

Fast forward to May 2020, I lost my job and hopelessness surround us and nothing looked promising.

Now this is where things get interesting. One day, we were driving to Lowes and looking at everything around us that was shutdown. When I say what I am about to say it is going to sound nuts but this is exactly how it happened.

We were sitting at the stoplight and I had a profound moment. I know it was God talking to me. He put my air cleaning system idea back into my head and I could not shake the thought. It was like a screaming voice inside my head saying, "Miles, it is time, do it!" I told my wife about this and she told me she had an overwhelming amount of peace about it and we needed to move forward.

Shortly after this moment, we were sitting on the couch on a Saturday afternoon watching a movie and my phone rings. This call changed our lives. We had a long-time family friend out of Colorado that handles new products and taking them to market. They wanted to take on my product so we signed contracts and all that.

The sales cycle for this product seemed endless, we poured countless hours, money we did not have, and our sanity into this with no return. It just seemed to get harder and harder. I was to the brink of giving up. Then one day, we were sitting at a Saturday service and Pastor Mark was teaching about not giving up when the going gets tough during the chasing God series. I got down on my knees in front of the cross in the sanctuary and I made God a promise that I would not quit. I wrote it on a piece of paper and several of you prayed over me right there at the cross.

Shortly after (about 3 weeks), we ended up landing a major contract for a school system in an entire city with a Forbes 100 distribution and manufacturing network. As of today 01/24/2021 we have successfully shipped almost 1,000 systems around the country and we are expected to more than quadruple this year. There were so many ups and downs to do this but God used me to accomplish this in the midst of everything around me falling apart. I am here today living and breathing proof that God's timing is everything and even when the mountain is so tall you can't see the top, God shows up and moves it with ease.

The most important lessons I learned from this are as follows:
1. This is not mine, it is God's, it all belongs to him. Without him none of it would have happened.
2. God's timing is perfect, ours is not. Everything happened and doors opened right when they needed to. It was incredible to watch it happen how it did as I look back.
3. God is the strongest when we are at our weakest and lowest points.
4. I believe we go through hardships in order to develop dependence on God. (Hebrews 12:11)
5. When you are the end of your rope, it is longer I promise.
6. Patience is a struggle and God will teach it to you whether you like it or not.
7. Perseverance is not easy. (Hebrews 12: 1-3)
8. You can ice skate up hill with God pushing you. (Hebrews 10:23)
9. God is always in control.
10. Jesus is a gentleman, he will knock on your door but YOU have to LET him in.

Now as of 01/24/2021, my wife was accepted to grad school during all of this and has just started so here we go again! As we continue to live such a fluid life, our mindset is much different this time around. Through these challenges, we have learned to build a solid foundation in Christ of hope, trust, and guidance.

I hope this story acts as a catalyst for someone, somewhere, that is going through a hard time. Keep your faith and trust that God is working all things for your good. He will not leave you nor will he forsake you. (Hebrews 13: 5)


---
Dan's Story of Hope
Have any of you ever had time in life when you wondered whether life was living? For me, it was the summer of 1987. At that time in my life it made no sense that I would be so down. One would have thought by looking at me that had it all—I was happily married, had two wonderful kids with a third on way, I had a successful business, I was active in the church. And my lifelong prayer had been answered. My dad, after years of abusive, alcoholic behavior, found sobriety. For the first time in my life I had a good relationship with him. I should have been on cloud nine.
Instead, I was dangerously close to going down in flames. I was completely miserable. I was depressed. I couldn't eat. I couldn't sleep. I had unexplained anxiety attacks. My mind was filled with worry and fear. I had no hope. And God was nowhere to be found.
It's not that I believed He wasn't there. It's that I believed He didn't care. I questioned His love for me. I was ashamed of all the bad things I'd done. I was sure His grace for me had run out. I just wasn't good enough to receive God's blessing.
It wasn't for lack of trying—I tried to please Him every day. I was frantically trying to do all right things—I was going to church, I was involved in the church. I was reading Word, praying every day, following the ten commandments, I was trying my best to earn God's approval. But in my mind, I always came up short. As much as I pleaded with Him to let me feel His presence in my life, I felt as if He had abandoned me. I had no peace. I was experiencing no joy. I felt no love. And I couldn't for life of me understand why.
One day, I was out for a bike ride contemplating why I should even bother pursuing God when I passed a church down the street from our house. I happened to know the pastor and I saw his car in the parking lot. It was as if God took hold of the handlebars and turned me around. I soon found myself in the pastor's office where shared with him what was going on. That I was trying desperately to be the man that God wanted me to be. That I was doing all the right things, trying to get close to God, but nothing was working. I told the pastor that it seemed God was a million miles away.
Then that kindly pastor asked a profound question. He asked, "When you pray, how do you address God?" I said, "Father." He then asked a question that sent me on a quest, that began my recovery journey: "What does that word 'Father' mean to you?"
Even though my dad was now sober—something for which I will forever be grateful—that question instantly took me back to my childhood. The drunken tirades. The broken promises. The missed ballgames and band concerts. The oppressive sense that I just didn't matter—at least not as much as his drinking buddies. And all the feelings I had suppressed my entire life--feelings of anger, sadness, resentment, rejection—came rushing to surface.
I remember looking at that pastor and saying, "You wanna know what word 'father' means to me? A father is someone you can't trust. A father is someone you can never please. A father is someone who is angry and critical, who you need to walk on eggshells around. A father is someone who is supposed to love you but who would rather spend time at the bar than at home with his son.
Judging from the look on his face, I'm quite sure that pastor wasn't expecting such volatile response. But he smiled, leaned forward in his chair, and said, "I'm not sure I would want to pray to a God like that either."
That's went the light bulb went on. The reason God seemed so distant and disinterested is I was viewing Him through the distorted lens of my dad. I saw my heavenly Father through the lens of my earthly father.
That day in the pastor's office marked the beginning of a journey—a journey to discover who my heavenly Father is. Who He really is. I needed to find the truth.
And what I discovered is that God is a Father who loves me more than I could imagine. A Father who will always be there for me. Who enjoys spending time with me. A Father who is true to His Word, who will never break His promises. A Father I can trust.
Throughout Scripture God is referred to as light. We read about the light of His presence, a light that shines in the darkness. Jesus is known as the Light of the World. The truth is, as a frightened little boy living with an abusive alcoholic dad, I didn't always view God as Light. Sometimes I saw Him as Light. Sometimes I felt good being around Him. Sometimes I would get a glimpse of His love.
But many times, I didn't experience Him as light. I saw Him as dark, brooding, distant. Waiting for me to mess up so He could punish me.
And I carried that concept of God with me into my adult life. And do you know what I discovered? You can't possibly trust a God who is sometimes light and sometimes dark. But on my road to recovery and discovering truth, God set me straight. He pointed out to me the words of 1 John 1:5—"God is Light and in Him there is no darkness at all." Then, to put an exclamation point on it, He led me to John 8:12—"Whoever follows me will never walk in darkness, but will have light of life."
Now I see it this way: just because some days cloudy doesn't mean the sun is no longer doing its job. Once I get above clouds, I find that the sun is shining brightly—as it always does. Just because I, from time to time, experience darkness in my life doesn't mean that God has ceased to be light. It just means that I need to rise above my circumstances to see it.