FEATURING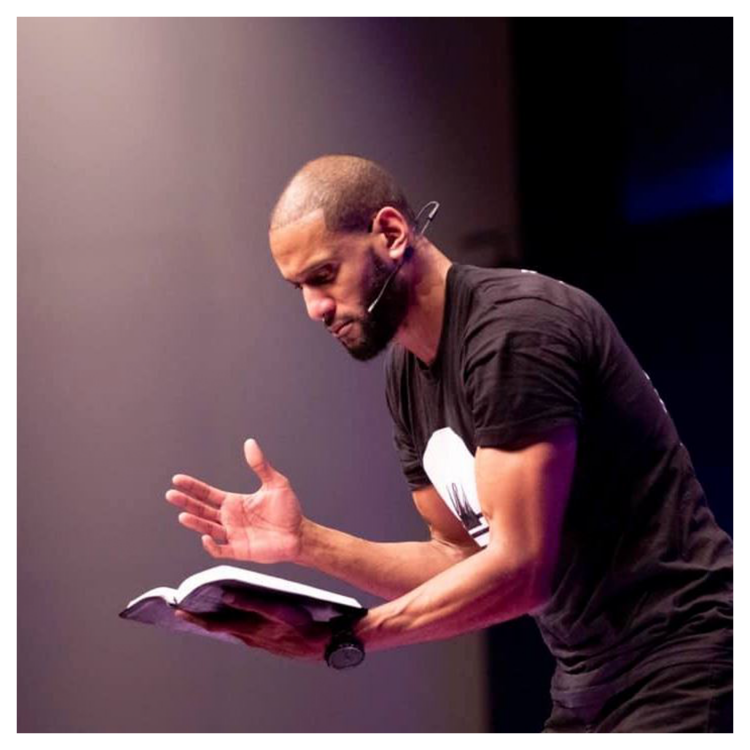 Clay Harrington
Wednesday, October 2
At an early age, Clay was taught timeless teachings about God through his mother - who's been characterized as a prophetess. But as a teenager living near Baltimore, MD, he began to rebel and turned away from God to live a life addicted to sex, drugs, fame, and money.
It wasn't until the age of 30 that he would turn from a life of sin to a life 'souled-out' to CHRIST. Since his born again experience, Clay has experienced a number of radical encounters with the Father and has made it his life's mission to help others live victorious over sin. Today, Clay is committed to proclaiming freedom to captives, healing the sick, equipping the saints, and inspiring the church to live radically for Jesus.
Clay is married to his wife, Regina, and are blessed with two sets of boy/girl twins. Clay and his family reside in Illinois, where he works as the Evangelism Pastor for the Vineyard Church of Central Illinois.
You can also follow Clay on Facebook, Instagram or Twitter @ClayofGod77 or Clay Harrington.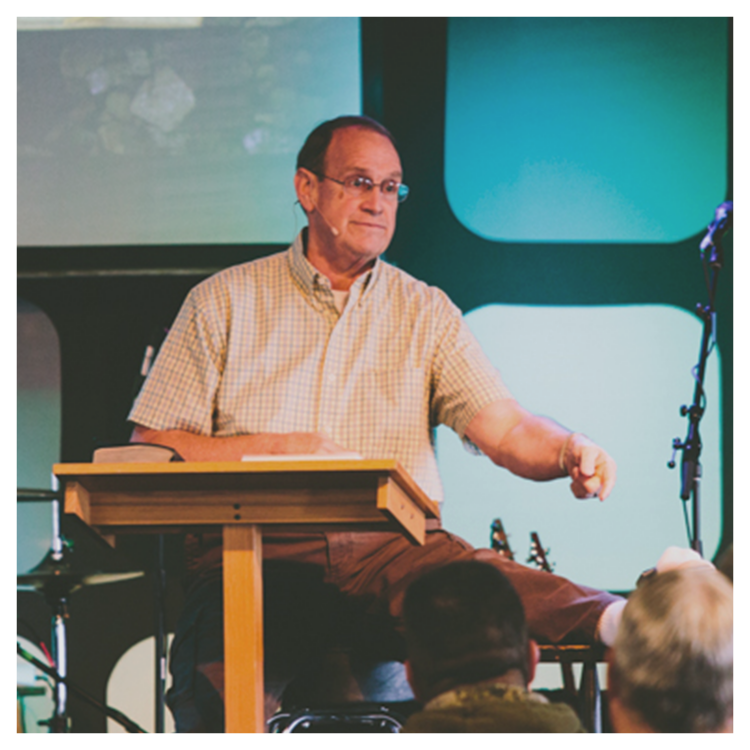 Tom Harmon
Thursday, October 3
Tom Harmon and his loving wife Joyce have been married for forty-eight years. They have four children, and are all are married. Their son Ben and his wife Carmen have four children, Natalie, Levi, Trever, and Joshua. Their daughter Ellen is married to Gabriel Morse, and they have seven children, Caleb, Benjamin, Morgan Anne, Isabelle, Elise, Soph, a and Evangeline. Their son Brian is married to Kimberlee and they have six children, Ellianna, Eli, Titus, Isaac, Silas, Lydia, and Ezra. Their youngest daughter Lydia is married to Michael Baker they have four children, Matthew, Alexandria, Hudson, and Emma. All their children love the Lord and they continually thank God for His gracious hand upon us.
Tom grew up in a Christian home and trusted Christ at an early age. he regrets to say that most of the early years of his journey he did not walk in the ways of the Lord. In High School, he enjoyed football, basketball, and track. Upon graduation from High School, he attended Northern Michigan University on a four-year full ride athletic scholarship. He played four years of college football and graduated with a bachelor of science degree. In 1973 he graduated from the Michigan State Police Academy and was a trooper for eleven years.
In 1984, Tom sensed God's call on my life to preach and resigned from the department. He pastored a small church north of Lansing for four years and has been a full-time itinerant preacher speaking in churches, camps, and Bible conferences for the past thirty years. His life's verse is Philippians 3:10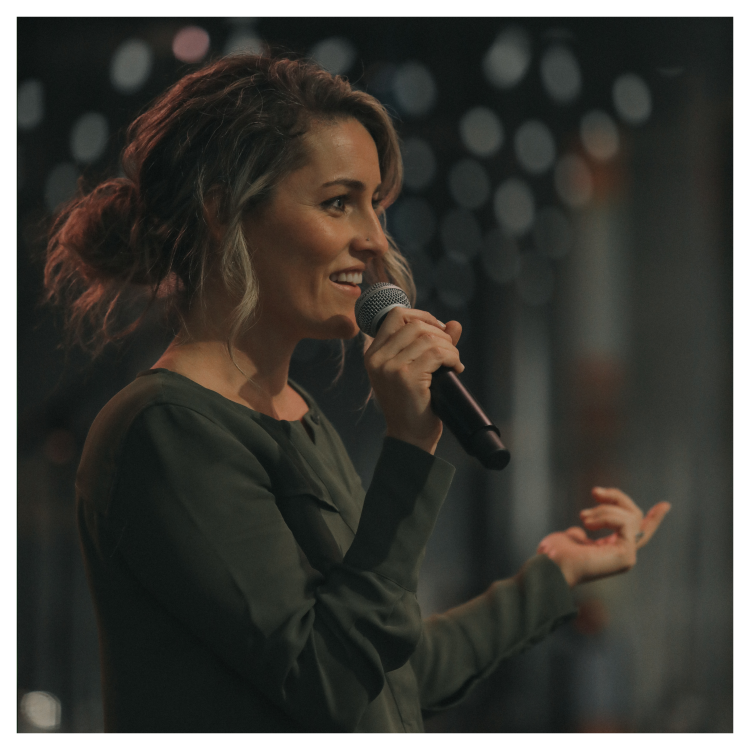 Lorisa Miller
Friday, October 4
Upper Room Dallas and the Directors of Upper Room Global. Lorisa and Michael started a prayer meeting in a small office space overlooking downtown Dallas in April of 2010. From that initial prayer meeting, God birthed a movement of prayer and worship that continues to grow to this day. Thousands have been impacted by Upper Room Dallas as people from all over the DFW metroplex gather to worship and pray morning, noon and evening. In addition to their work in Dallas, Michael and Lorisa oversee other Upper Room communities in the U.S. and abroad. The Millers are passionate about hosting the presence of God and building communities that minister to His heart through regular prayer and worship. They have four beautiful children (Hannah, Salem, Freeland, and Truman).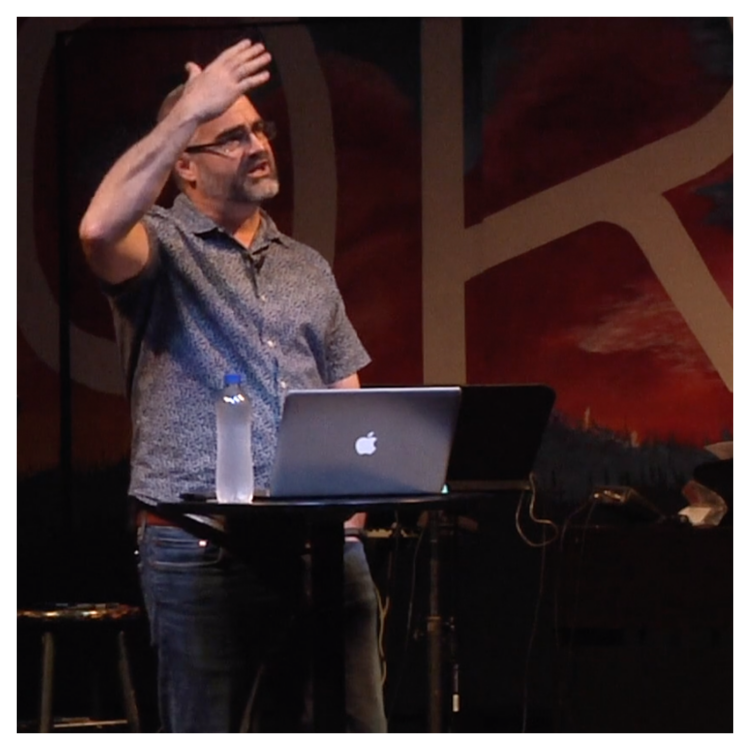 Kent Butcher
Saturday, October 5
Kent is originally from North Webster, Indiana; he's married to his wife, Liana; and they have one son, Ben. All you have to do is spend a little time around Ben to know he's got the same humor as his dad. It's...well...witty and unexplainable! They rather think they come by it honestly. Kent may be complicated in his way of thinking, but he's rather simplistic in the things he loves: Jesus, Liana, Ben, and coffee; all things you don't mess with. He's seriously into ice hockey and 80's rock. He can play just about any instrument, even if he's never done it before. His love for music runs deep and influences all of who he is.
Kent is the Lead Pastor of Vineyard Community Church in Syracuse, Indiana. He oversees the "big picture" and plays a large role in the vision and discipleship of the church, as well as preaching. He serves on the U.S. Partnership for Russian Vineyard Churches has a passion for raising up and mobilizing pastors and leaders.