Costa Rica Missions Trip 2019 | Update #6
July 8, 2019 | Kathy Smarrella
Hello Vineyard family,
Greetings from our last day in Costa Rica! We have been so grateful for your interest in our mission trip, and more importantly, we are glad for your prayers on our behalf. I think that God honored those prayers this week.
Today we got to join our La Vina Palmares family at their church service. It was truly wonderful—the worship was inspiring and full of freedom. We were able to sit under the teaching of Martin Buehlmann, the Vineyard national director in Germany, Austria and Switzerland. He talked about generosity and what it really means to be a generous person and a generous church. It includes forgiveness, hospitality, and the willingness to share all that we have. It was a great message for all the church, but I think particularly meaningful to take home after we've spent a week "on mission." I think it inspired us to keep being generous people no matter if we're on the mission field or on our way home.
After lunch, our host Rayner took us to Sarchi, a town outside Palmares, to do some shopping. We were also able to visit a factory where they make ox carts, powered only by water. We then stopped at a grocery store to buy lots and lots of coffee (our team definitely helped boost the economy of Costa Rica today). Finally, we stopped for dinner at a great burger place where we enjoyed the food and the company!
It's been a fantastic week here in Costa Rica. I'm always glad to come home after a mission trip, but it is hard to leave a place where we feel like we have true "family"—the brother and sisterhood of our partner church here in Palmares is truly a beautiful thing. This church, the hearts of these people, made me (and our team) feel so at home. I'm grateful that the body of Christ is wide and deep.
This team—I wondered what it would be like to lead a mission team of people who have never been on a Vineyard mission trip (and most of them never on any kind of mission trip at all). I wondered if they would dive in or be hesitant in a new culture. I wondered if they could handle the cold showers and the bugs. I wondered if they would feel the same kind of awe I have, seeing the powerful work of God in both the people they serve and in their own hearts. Well. They handled it all so well. They dove in, they connected with the Tica community despite the fact that most of them couldn't speak the language. They worked hard and sweat a lot. They accomplished way more than I thought they would. And they loved well. They loved each other and our new friends so well. I'm proud of them and have been humbled to serve alongside them. I hope that you will ask each one about this experience because I think you will be inspired to stretch your own boundaries and see God at work in new and exciting ways.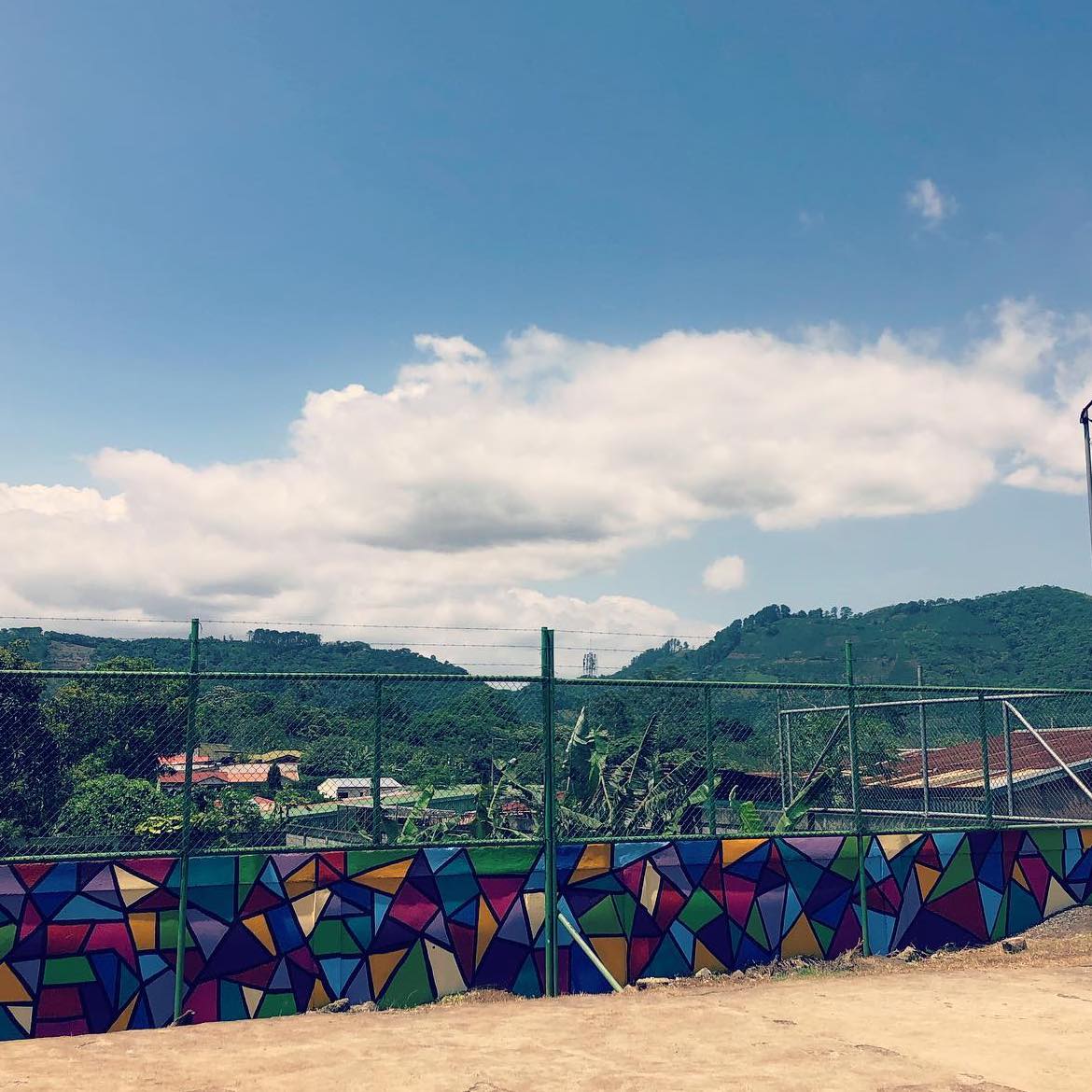 We are off to the airport in a few hours, and then the journey back home. Hopefully, by the time you read this we'll be well on our way back to all of you. Thanks for your prayers and your love.