Uganda Mission Trip 2019 | Update #2
September 4, 2019
Jay Butterfield
Hello from Arua!
Today was rather anticlimactic compared to yesterday's whirlwind of excitement. This morning started early with Pastor John and his son, Moses, driving us to the airport at 6:00am for our trip to Arua. After an easy check in and a small delay to repair a mechanical issue, we were on our way. There were only 5 people on this flight including the 4 of us so we had the run of the plane. The African countryside viewed from 25,000 feet never disappoints. After a smooth flight, we were met in Arua by Pastor Stanley and his driver.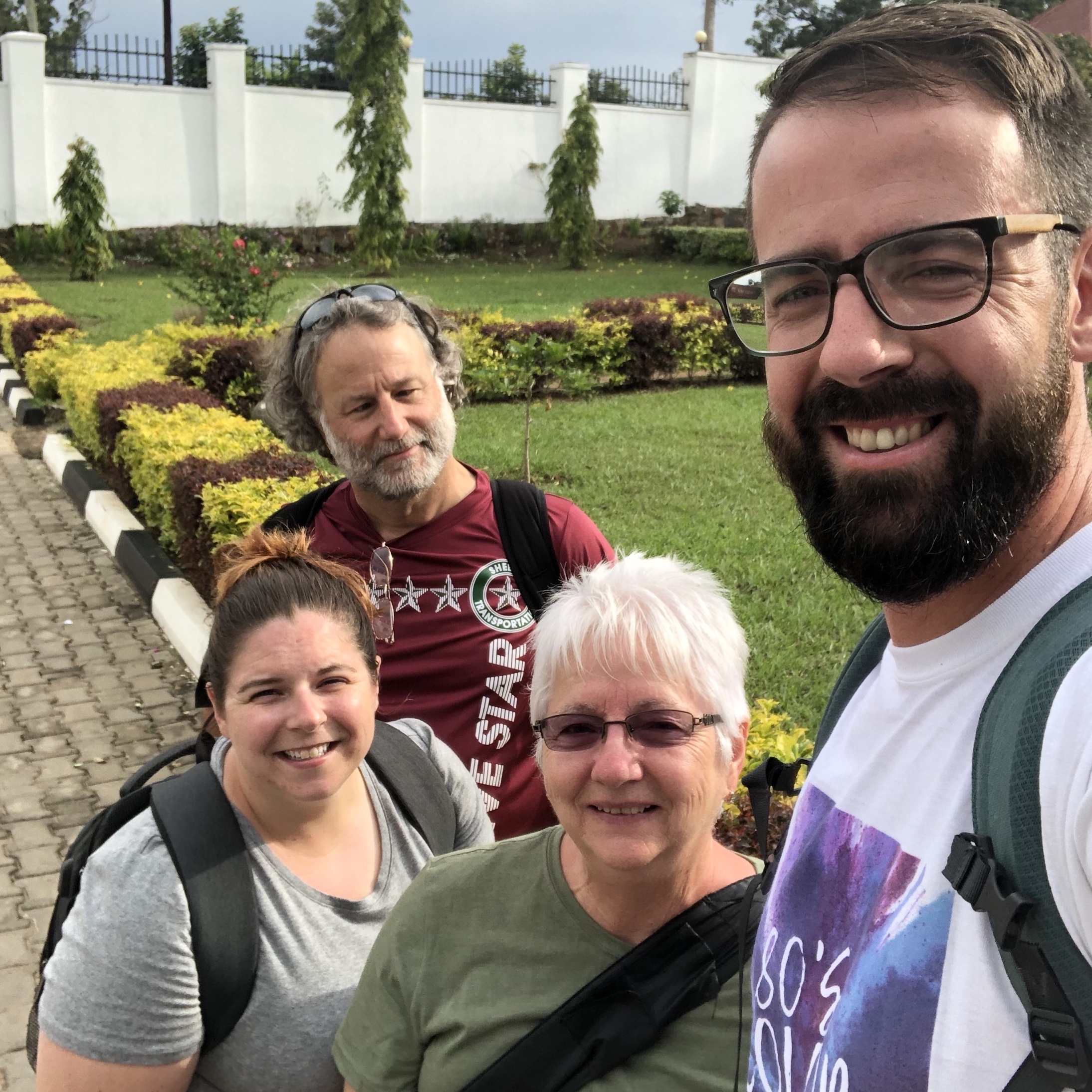 Uganda is a country that is changing rapidly. The beautiful tukkals in the countryside are being replaced by permanent structures. The Entebbe airport is doubling in size. The Arua airport has a new parking lot and terminal under construction along with plans to pave the runway by next year. Multi-story buildings are being constructed all over Arua and Entebbe and Kampala-Entebbe Rd now has a center divider and several traffic lights now. Even EagleAir upgraded to an aircraft with a pressurized cabin! Sadly, I almost miss the smell of jet fuel.
We spent the afternoon with Pastor Stanley picking up some supplies. Lunch with Stanley is always a riveting experience to hear him give his testimony and tell the history of the Dreamland and where he thinks the future will be. He gave an update on his 4 month old son, Bill. Momma, Bill and the rest of the family are doing well.
After lunch, we headed back to the hotel to unpack and get settled in. The hotel is very nice and very modern. It saddens me that the new members on our team won't get to experience the wonders of cold bucket showers, rolling black outs and dormitory living with no internet that make these trips special. Once formalities were completed, we walked over to the market. Phil is 6' 8" and drew lots of attention and smiles. After purchasing a cup full of peanuts and some of those delicious small bananas, we headed back to the hotel.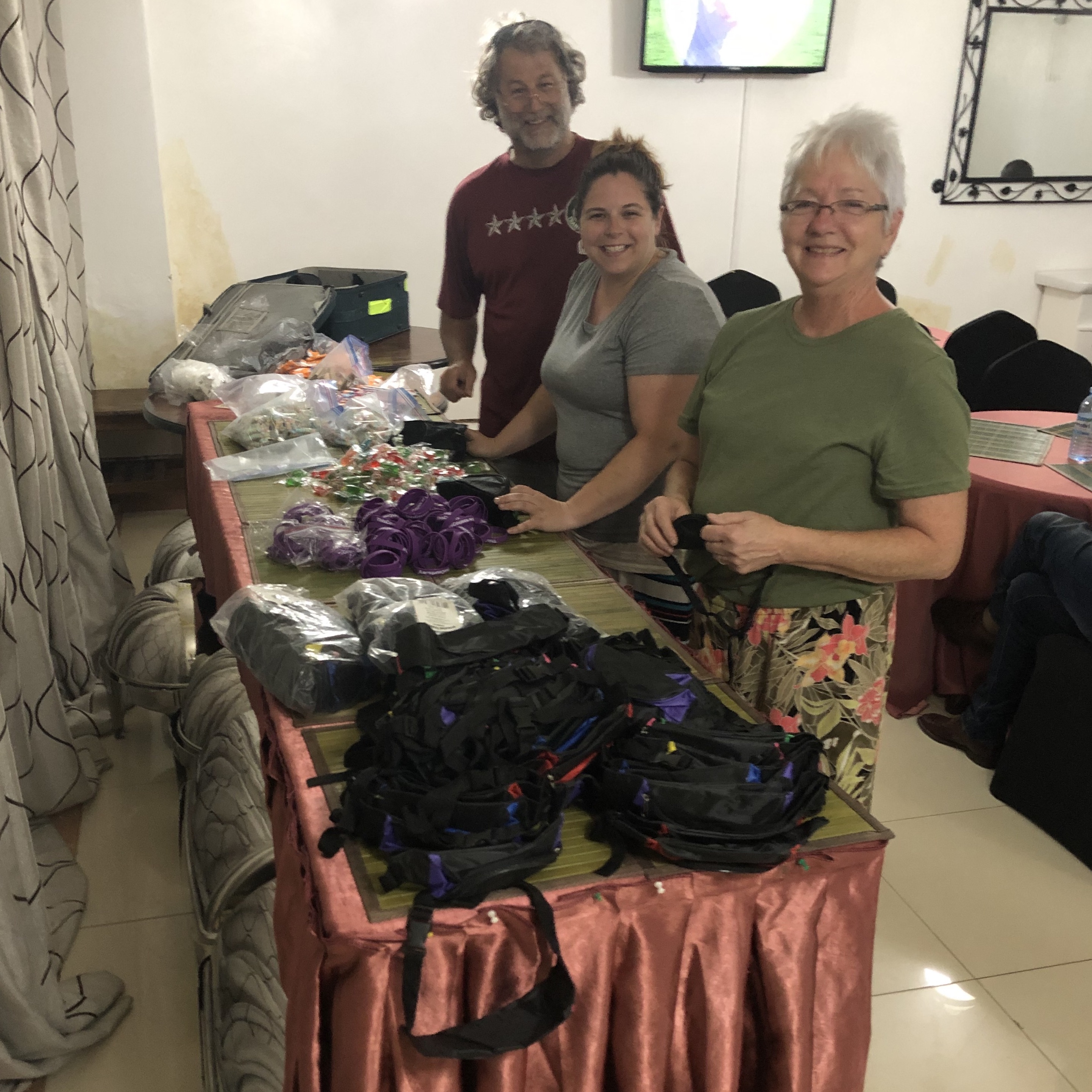 Once back, we met outside in a beautiful patio area and debriefed the day, did "happies and crappies" and strategized for the next few days. After the session, we set up an assembly line to pack the fanny packs for the kids. Lindsey and Sharon did an awesome job organizing and driving the line. In no time at all, we had 130+ packs ready for the kids.
Two nights ago, Pastor John was talking about Psalm 103 and being thankful for Jesus in everything. I spent the day thinking about that and am so very thankful for Sharon, Lindsey, and Phil. I have been on several of these trips but this group has gelled tremendously in such a short period of time. Thank you, Jesus!
Tomorrow, we head out to the Dreamland to see those wonderful, beautiful children. The moment we have all been eagerly anticipating is almost here and we can't wait! I want to leave you with a passage of scripture to read as it's too much to include in the update, Isaiah 58: 6-11.
Thanks for your prayer support!