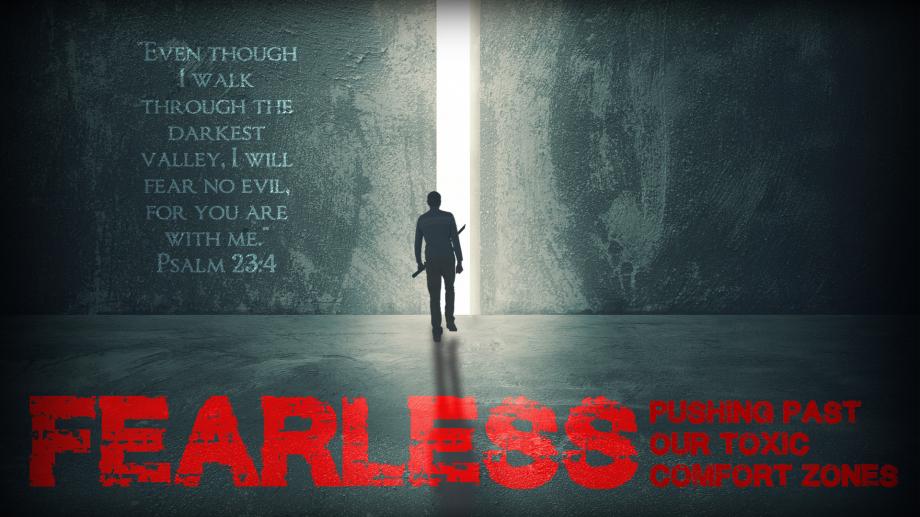 Fearless: Pushing Past Our Toxic Comfort Zones
This world can be intimidating. The economy is unstable, people are unpredictable, and the news is constantly filled with unhappy endings. We can easily retreat in fear rather than engage in living. Stepping into each day with hope and confidence can be challenging, but the answer lies in God. Psalm 23:4 states, "Even though I walk through the darkest valley, I will fear no evil, for you are with me." This fall we will explore the courageous faith of men and women of the Bible who knew God in such a way that it affected their daily life, no matter the difficulty each day might bring.


| | |
| --- | --- |
| | Series Introduction |
| September 13/14 | Bullied No More: Overcoming Intimidating People |
| September 20/21 | Above the Storm: Riding Waves Instead of Getting Swamped |
| September 27/28 | Courageous Prayer: Beating Down an Unseen Enemy |
| October 4/5 | Army of One: Taking a Stand, Even when Alone |
| October 11/12 | Reckless with God: Experiencing Life-Change Chunks |
| October 18/19 | Overcoming Average: Becoming an Ordinary Super-Hero |
Watch last weekend's message here!
Missed a message? Vis

it the recent messages page or you can watch our most recent video below to catch up!